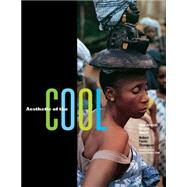 Note: Supplemental materials are not guaranteed with Rental or Used book purchases.
ISBN: 9781934772959 | 193477295X
Cover: Hardcover
Copyright: 12/5/2011
"In this generously illustrated book, scholar and teacher Robert Farris Thompson gives us the definitive account of cool--not cool the adjective--cool the aesthetic; the cool fundamental to the culture of the Black Atlantic and expressed in ideals of balance and control; the cool of "creative matters, full of motion and brilliance"; the cool of individual and social responsibility. Cool has ancient roots in Nigeria, is still evident in "shared traits" of West African dance, and came to the Americas with slaves who wove it into a rich and dynamic creole civilization. No one is better able to uncover and recount this extraordinary story of change and survival than Thompson, a polymath with a gift for insights into the interconnectedness of cultures. He shows us the cool's reinvention in terminologies galore; clothing, gesture, and body language; sports, especially basketball; music and dance; religious practices; and art in various guises, yardshows and quilts, paintings and gallery installations. Cool is "the mask of mind itself," Thompson concludes, the means for attaining the calm and balance of transcendence when facing difficulty, whether playing bebop and/or confronting racist brutality. This book brings together all Thompson's writings on the cool, some hitherto unpublished, many in out-of-print and hard-to-find publications.Together they form an incomparable record of encounters and recognitions that began when the U.S. was still segregated and unwilling to acknowledge the existence, let alone the powers, of Black Atlantic culture. Thompson has played a leading role in gaining recognition for the Black Atlantic and making African American experiences into a subject of study at schools and universities. Aesthetic of the Cool is one of his monumental achievements. "