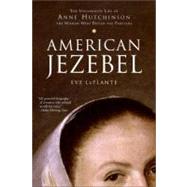 Note: Supplemental materials are not guaranteed with Rental or Used book purchases.
ISBN: 9780060750565 | 0060750561
Cover: Paperback
Copyright: 11/18/2009
In 1637, Anne Hutchinson, a forty-six-year-old midwife who was pregnant with her sixteenth child, stood before forty male judges of the Massachusetts General Court, charged with heresy and sedition. In a time when women could not vote, hold public office, or teach outside the home, the charismatic Hutchinson wielded remarkable political power. Her unconventional ideas had attracted a following of prominent citizens eager for social reform. Hutchinson defended herself brilliantly, but the judges, faced with a perceived threat to public order, banished her for behaving in a manner "not comely for [her] sex." Until now, Hutchinson has been a polarizing figure in American history and letters, attracting either disdain or exaltation. Nathaniel Hawthorne, who was haunted by the "sainted" Hutchinson, used her as a model for Hester Prynne in The Scarlet Letter. Much of the praise for her, however, is muted by a wish to domesticate the heroine: the bronze statue of Hutchinson at the Massachusetts State House depicts a prayerful mother -- eyes raised to heaven, a child at her side -- rather than a woman of power standing alone before humanity and God. Her detractors, starting with her neighbor John Winthrop, first governor of Massachusetts, referred to her as "the instrument of Satan," the new Eve, the "disturber of Israel," a witch, "more bold than a man," and Jezebel -- the ancient Israeli queen who, on account of her tremendous political power, was "the most evil woman" in the Bible.