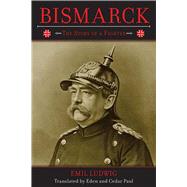 Note: Supplemental materials are not guaranteed with Rental or Used book purchases.
ISBN: 9781620871768 | 1620871769
Cover: Trade Paper
Copyright: 2/17/2013
Ottovon Bismarck was more than a politician and a leader: he was the single drivingforce that turned the disparate states of Germany into one cohesive empire. Hethen went on to lead Germany and the rest of Europe into an age of politicalpeace that lasted from 1871 until the outbreak of World War I. Under hisinfluence, Germany thrived. Bismarck's use of statesmanship to fight for theinterests of his country was legendary. As one of the most influential andpowerful individuals in his country's history, Bismarck became a symbol ofleadership and pride for German nationalists. The historical conception of him wasas the Iron Chancellor, an unbending and untouchable figure. Inhis landmark biography of the man of blood and iron, Emil Ludwig rejects thepedestal that history has placed Bismarck upon, and instead seeks a historicaland psychological understanding of the chancellor as he really was, and not asdistorted by worship. Bismarck was not merely a hard and calculatingstatesman, but a man ruled by pride, courage, and hatred. To fully comprehendthe actions this enigmatic and important character, we must first understandhis feelings, his motivations, and his private life. Beginningwith Bismarck's childhood and delving more fully into his early life than anyother work, Ludwig's landmark volume is invaluable in understanding the forcesbehind one of the most influential men in modern history.