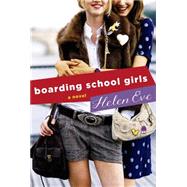 Note: Supplemental materials are not guaranteed with Rental or Used book purchases.
ISBN: 9781250054593 | 1250054591
Cover: Hardcover
Copyright: 3/24/2015
Worshipped, envied, desired, and feared by all, Siena Hamilton reigns over Temperley High, the embodiment of the Hamilton legacy. She and the Starlets may still be healing from the unfortunate and horrible events of that night, at the end of last year, but nothing can shake her place as the head of Temperley's elite any longer. The Starlets are nothing if not adept at dealing with traitors, and Siena is her mother's daughter: she knows how to be perfect, and she will not disappoint. There is only one person who could possibly get in her way…
Romy, former Starlet, is back—back from a mutually-agreed-upon term away, in France—and no one is happy about it, least of all herself. She's changed now, though. She's trying harder to be normal, to dress appropriately, to blend in, to keep her head down and keep the secret of what really happened that night safe and hidden. But when your former best friends are untouchable, and you've betrayed them, you don't just get to come back—even if you're beginning to think they might not have been your friends in the first place.
In Boarding School Girls, prequel to Helen Eve's first novel Stella, revenge runs deep, old wounds break open, and the past can never, never be outrun.