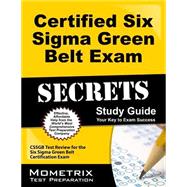 Note: Supplemental materials are not guaranteed with Rental or Used book purchases.
ISBN: 9781610728751 | 1610728750
Cover: Paperback
Copyright: 8/1/2010
TAKS Flashcard Study System uses repetitive methods of study to teach you how to break apart and quickly solve difficult test questions on the Texas Assessment of Knowledge and Skills. Study after study has shown that spaced repetition is the most effective form of learning, and nothing beats flashcards when it comes to making repetitive learning fun and fast. Our flashcards enable you to study small, digestible bits of information that are easy to learn and give you exposure to the different question types and concepts. TAKS Flashcard Study System covers: English Language Arts: Commas, Appositive, Reading Comprehension, Semicolon, Sentence Fragment, Dashes, Conjunctive Adverbs, Quotation Marks, Independent Clause, Adjective Phrases, Measurement, Equal Comparisons, Conjunctions, Noun phrases, Parts of Speech, Pronoun, Linking verbs, Intransitive verbs, Auxiliary verbs, Capitalization Rules, Parallelism, Negation, Word Usage; Science Review: Charts and Tables, Scientific Law, Cause and Effect, Null Hypothesis, Pie Charts, Scientific Method, Theory, Bar Graph, Experiments, Summaries, Independent Variable, Dependent Variable, Celsius and Fahrenheit, Negative Feedback Systems, Chemical Bonds, Cellular Organization, Reactions, Natural Selection, Mendel, Waves, Earth Science; Social Studies: North Atlantic Treaty Organization (NATO), Caste system, Vietnam War, Scientific Revolution, Industrial Revolution, Thomas Jefferson, Cold War, Bill of Rights, Louisiana Purchase, Trail of Tears, Civil War, Andrew Carnegie, World War I and II, Nelson Mandela, Trade, Holocaust, Federalism, Tariffs, Branches of Government; Mathematics Review: Dividing Fractions, Equilateral Triangle, Real Numbers, Order of Operations, Corresponding Angles, Adding Decimals, Exponent Powers, Basics of Factors, Obtuse triangle, Irrational Numbers, Area Calculations, and much more...