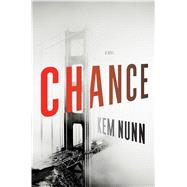 Note: Supplemental materials are not guaranteed with Rental or Used book purchases.
ISBN: 9780743289245 | 0743289242
Cover: Hardcover
Copyright: 2/18/2014
In an intense tale of psychological suspense, a San Francisco psychiatrist becomes sexually involved with a female patient who suffers from multiple personality disorder, and whose pathological ex-husband is an Oakland homicide detective—from a Los Angeles Times Book Prize-winning author.

From the Los Angeles Times Book Prize–winning author comes a suspenseful and mind-bending novel about Eldon Chance, a forensic neuropsychiatrist at the end of his rope.

In a land of lost dreams, California has many fault lines, and in recent years novelist Kem Nunn has proved as fine a guide to them as one could hope," says the Los Angeles Times. Nunn's literary reputation has been built over the course of five novels that create stories of suspense in the myriad subcultures of California, including the surfing world, the Mojave Desert, the Mexico borderlands, and the exurban zones of drug use and nasty violence. His writing is formal yet lush, and often laced with a chilling black humor. Newsweek said Nunn's The Dogs of Winter is "the greatest novel ever written about surfing," while The Washington Post called him the "principal heir to the tradition of Raymond Chandler and Nathanael West."

Nunn's new novel is a dark book involving psychiatric mystery, sexual obsession, fractured identities, and terrifyingly realistic violence—a tale told amid the back streets of California's Bay Area, far from the cleansing breezes of the ocean. This is a landscape where nameless persons lose their identities and find new ones after days of sex in a motel room, where homeless war veterans create neo-hippie encampments—this is California noir, this is Kem Nunn country. It's not pretty, it's not sweet, but it is disturbing and unforgettable.

The antihero of this book, Dr. Eldon Chance, a neuropsychiatrist, is a man primed for spectacular ruin. Into Dr. Chance's blighted life walks Jaclyn Blackstone, the abused, attractive wife of an Oakland homicide detective, a violent and jealous man. Jaclyn appears to be suffering from a dissociative identity disorder. In time, Chance will fall into bed with her—or is it with her alter ego, the voracious and volatile Jackie Black? The not-so-good doctor, despite his professional training, isn't quite sure—and thereby hangs his fascination with her. But when you get Jaclyn, you get her husband, Raymond, a formidable and dangerous adversary.

Meanwhile, Chance also meets a young man named D, a self-styled, streetwise philosopher skilled in the art of the blade. It is around this trio of unique and dangerous individuals that longguarded secrets begin to unravel, obsessions grow, and the doctor's carefully arranged life comes to the brink of implosion.

Amid San Francisco's fluid, ever-shifting fog, in the cool, gray city of love, Dr. Chance will at last be forced to live up to his name. Chance is a twisted, harrowing, and impossible-to-put-down head trip through the fun house of fate, mesmerizing until the very last page.