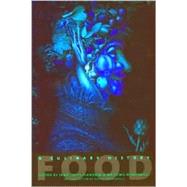 Note: Supplemental materials are not guaranteed with Rental or Used book purchases.
ISBN: 9780231111546 | 0231111541
Cover: Hardcover
Copyright: 10/1/1999
When did the custom of meals served at regular hours begin? At what time did humankind rise to the table and commence eating with individual plates and utensils? Since when have we begun to speak of "cuisine" and to judge our foods, their methods of preparation, and manner of consumption on social criteria of gastronomic merit? In this rich, illuminating book an array of authorities explore the history of food from prehistoric times to the present day.In the process, they dispel many of the myths about our culinary heritage that food lovers have come to take for granted: Those who believe pasta originated in China and was brought to Venice by Marco Polo will find another story here. The notion that flaky pastry dough was invented by Claude Lorrain is shown to be a spurious auxiliary to the renowned seventeenth-century painter's resume. The illusion that p'té de foie graswas invented in Strasbourg, France in 1788 is shattered by evidence of its existence much earlier in the eighteenth century. The original recipe for chocolate -- served as a beverage -- contained chili instead of sugar, and the eventual addition of sugar by the Spanish made both sugar and chocolate hot items throughout Europe.In the course of this major intellectual endeavor the writers explore dietary rules of ancient Hebrews and the contributions of Arabic cookery to European cuisine, detail the table etiquette of the Middle Ages and the beverages of colonial America. They reflect on the McDonaldization of culture and on the burgeoning popularity of foreign foods in our times.Food: A Culinary Historyis a testament to the diversity of human cultures across the centuries. Exploring culinary evolution and eating habits in a cornucopia of cultures from ancient Mesopotamia to modern America, from the Byzantine Empire to Jewish Mediterranean culture in the Middle Ages, the book is a rich banquet for readers. Culinary customs, the writers reveal, offer great insight into societies past and present -- from agriculture to social life, from religious beliefs to our most unreflected habits. Consider the development of the use of individual place settings in the Middle Ages -- as one writer here contends, the Black Plague may have been responsible in large measure for the decline of communal dining and the increase of space between diners.Introducing the history of food into the realm of popular discussion, Food: A Culinary Historyis an extraordinary reading experience, a delicious intellectual feast for food lovers around the world.