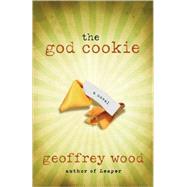 Note: Supplemental materials are not guaranteed with Rental or Used book purchases.
ISBN: 9781400073443 | 1400073448
Cover: Trade Paper
Copyright: 2/17/2009
Would you know if he did, if God really spoke to you would it be booming from the heavens or just in your head? If it was in your head, how would you know if itwasGod orwasn't? Is God speaking rightnowbut we're just notlistening? And if Goddoestell you something...what would youdoabout it? Meet Parrish. He's a regular guy, owns a coffee shop. He happens to be shooting the breeze with his buddies at the neighborhood Chinese buffet, talking about the dents in golf balls and such, when the discussion develops into a debate on whether or not God still speaks to people. When his friends skip out and he is left alone, Parrish tells God he's "all in." Ready to listen, do what he's told, and see what happens. Only moments later, back at his table, he opens his fortune cookie to find a surprise -- instead of a proverbial statement, he reads a directive from God. "To the corner." God, via cookie, sends him on this first step of a seemingly absurd adventure. His quest sends him to the corner bus stop, where he finds a dropped and forgotten letter, written in a desperate tone, to help those God brings across his path. There, Parrish befriends Audra, a nursing student who rides the bus home. And together they begin to follow the god cookie message, pursuing the random threads of the experiment, tying them together and discovering more about themselves than either ever imagined possible. From the Trade Paperback edition.