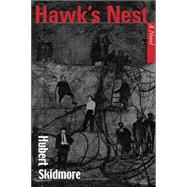 Note: Supplemental materials are not guaranteed with Rental or Used book purchases.
ISBN: 9781572332805 | 1572332808
Cover: Paperback
Copyright: 5/1/2004
Appalachian Echoes Thomas E. Douglass, series fiction editor "Very real and tremendously moving. . . . Not only an obvious brief for the unfortunate but a well told and honest story." -New York Times "Hubert Skidmore, a native West Virginian, wrote as a witness from inside the belly of the beast. His gift is for pitch-perfect dialogue, a varied cast of characters, and the calling up of emotion, of anger, fear, dread, and love. To encounter this novel at last is a sort of resurrection, both for its persecuted author and the Depression poor whose lives it evokes." -Denise Giardina, author of The Unquiet Earth and Storming Heaven The building of a tunnel at Gauley Bridge, West Virginia, beginning in 1930 has been called the worst industrial disaster in American history: more died there than in the Triangle Shirtwaist Factory fire and the Sunshine and Farmington mine disasters combined. And when native West Virginian Hubert Skidmore tried to tell the real story in his 1941 novel, Union Carbide and Carbon Corporation apparently convinced publisher Doubleday, Doran & Co. to pull the book from publication after only a few hundred copies had appeared. Now the Appalachian Echoes series makes Hawk's Nest available to a new generation of readers. This is the riveting tale of starving men and women making their way from all over the Depression-era United States to the hope and promise of jobs and a new life. What they find in West Virginia is "tunnelitis," or silicosis, a disease which killed at least seven hundred workers-probably many more-a large number of them African American, virtually all of them poor. Skidmore's roman à clef provides a narrative with emotional drive, interwoven with individual stories that capture the hopes and the desperation of the Depression: the Reips who come from the farm with their pots and pans and hard-working children, the immigrants Pete and Anna, kind waitress Lessie Lee, and "hobos" Jim Martin, "Long" Legg, and Owl Jones, the last of whom, as an African American, receives the worst treatment. This important story of conscience encompasses labor history, Appalachian studies, and literary finesse. Hubert Skidmore (19091946) was the author of five other novels: I Will Lift Up Mine Eyes (1936), Heaven Came So Near (1938), River Rising (1939), Hill Doctor (1950), and Hill Lawyer (1942). He died in a house fire at the age of thirty-seven.