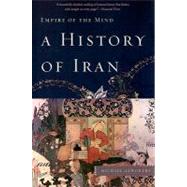 Note: Supplemental materials are not guaranteed with Rental or Used book purchases.
ISBN: 9780465019205 | 046501920X
Cover: Paperback
Copyright: 3/9/2010
Although frequently vilified, Iran is a nation of great intellectual variety and depth, and one of the oldest continuing civilizations in the world. Its political impact has been tremendous, not only on its neighbors in the Middle East but also throughout the world.
From the time of the prophet Zoroaster, to the powerful ancient Persian Empires, to the revolution of 1979, the hostage crisis, and the current standoff over Iran's nuclear ambitions, Michael Axworthy vividly narrates the nation's rich history. He explains clearly and carefully both the complex succession of dynasties that ruled ancient Iran and the surprising ethnic diversity of the modern country, held together by a common culture. With Iran again the focus of the world's attention, A History of Iran is an essential guide to understanding this volatile nation.
Iran is a land of contradictions. It is an Islamic republic, but one in which only 1.4 percent of the population attend Friday prayers. Iran's religious culture encompasses the most censorious and dogmatic Shi'a Muslim clerics in the world, and yet its poetry insistently dwells on the joys of life-wine, beauty, sex. Iranian women are subject to one of the most restrictive dress codes in the Islamic world, but make up nearly 60 percent of the university student population.
In "A History of Iran," a leading expert on Iran chronicles the rich history of this complex nation from the Achaemenid Empire of sixth century B.C. to the present-day Islamic Republic. In accessible prose, Michael Axworthy explains the military, political, religious, and cultural forces that have shaped one of the oldest continuing civilizations in the world. Concluding with an assessment of the immense changes the nation has undergone since the revolution in 1979, "A History of Iran" offers general readers an essential point of entry into a troubled region.