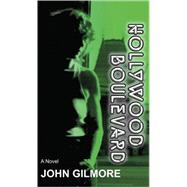 Note: Supplemental materials are not guaranteed with Rental or Used book purchases.
ISBN: 9780978896850 | 0978896858
Cover: Hardcover
Copyright: 5/17/2009
Two years divorced, struggling between making art or porn, reclusive Eli lands in a tragicomic drama of sex, obsession and transgender romping. Stuck between hotshots and hookers, he describes his life as living in a mayonnaise jar. Occupying a single pad off Sunset, he nurtures loneliness watching silent movies like Lulu starring Louise Brooks. Surviving as a part-time photographer, photo lab worker, and part-time pizza slinger, Eli hungers for full-time commitment. When sexy, blonde, wannabe-star Shana Sands arrives, arguing over pizza, Eli mistakes her weird Startrek contacts for real eyes, and what begins as a photo shoot throws Eli into a world he never anticipated. Shana isn't all glamour: she suffers an incurable sleep and brain disorder that hampers working, driving, cooking, laughing, being shocked or surprised. She lives on pills, a war against addiction; but withdrawals are plagued by imagined aliens entering her belly button. Eli explodes sexually with Shana though orgasms offer pitfalls: blackouts. Pregnant after the first night, she confesses past rapes, even by her brother. Are these dreams from her brain's inability to handle the drugs she cannot live without? Her star-chase is financed by parents in Nevada. She hates control freaks; she is Holly Golightly with excess baggage. Keeping Eli ignorant of her previous affairs, she seeks total love from him, knowing his hunger. She crowds his life with thrift-shop finds, her sex diaries, and vintage duds . She wears an old coat once worn by Joan Crawford. Despite devotion, her secrets create an undertow as she side-steps marriage, yet assures Eli he'll never have to struggle for money, shoot porn or sling pizza. The pregnancy ends in a miscarriage on the bathroom floor. More possibly follow, though all offspring are candidates for her disorders. TV sitcom opens for Shana as she seeks fame by bedding for opportunity. Eli hunts solace in bowling pals. He finds only Joey, a once pretty-boy actor, now a gorgeous, transsexual named Joy, with a Liza Minnelli voice and high camp ambience. A Lulu lookalike, Joy easily seduces Eli on a photo shoot. Swearing she loves him, Joy mushrooms the conflict with maybe pregnant Shana, no Joan Crawford now, but a kooky comedienne in demand from her American Icon debut. Desperation sends Eli into the freaky affair with Joy, while Shana, despite her incurable afflictions, races for the gold against seemingly hopeless odds.