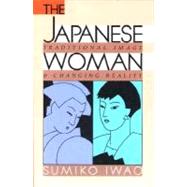 Note: Supplemental materials are not guaranteed with Rental or Used book purchases.
ISBN: 9780029323151 | 0029323150
Cover: Hardcover
Copyright: 12/1/1992
Japan is a country in which gender roles have appeared to be clearly circumscribed and stable. Both Westerners and many Japanese men have a vivid mental image of Japanese women as dependent, deferential, devoted to their families, and anything but ambitious. In this surprising new look at women in Japan, Sumiko Iwao shows that they are anything but the submissive female typically portrayed; rather, they hold positions equal to and sometimes more powerful than those of men in many spheres.
Focusing particularly on the first post-World War II generation, the author explores the psychology and current circumstances of Japanese women. She examines their dominance in the family, revealing their intense involvement in their children's development - an involvement which, she argues, accounts for Japanese children's noted excellence in school. The author also explains the nature of the Japanese woman's control over her husband and, in the process, gives a fascinating account of the differences in male/female relationships in Japan and the United States. American women, Iwao maintains, have much to learn from Japanese women on this count.
Iwao also explains how the shortage of Japanese workers is drawing more women into the job force, and she charts the changes we can expect in the workplace and in family life as a result of this shortage. Finally, she shows how as the Japanese population continues to decrease, women will gain ever greater control both in and out of the home.
Fascinating profiles of contemporary Japanese, women illustrate the changes currently taking place in work and family structures in Japan. These changes will undoubtedly have a major impact on the Japanese economy. The Japanese Woman shows how the fate of the United States' most energetic competitor may well be found in the changes taking place among Japanese women today.