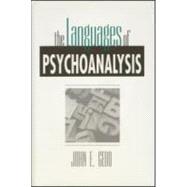 Note: Supplemental materials are not guaranteed with Rental or Used book purchases.
ISBN: 9780881631869 | 0881631868
Cover: Hardcover
Copyright: 5/1/1996
In this remarkable survey of "the communicative repertory of humans," John Gedo demonstrates the central importance to theory and therapeutics of the communication of information. He begins by surveying those modes of communication encountered in psychoanalysis that go beyond the lexical meaning of verbal dialogue, including "the music of speech," various protolinguistic phenomena, and the language of the body. Then, turning to the analytic dialogue, Gedo explores the implications of these alternative modes of communication for psychoanalytic technique. Individual chapters focus, in turn, on the creation of a "shared language" between analyst and analysand, the consequences of the analytic setting, the form in which the analyst casts particular interventions, the curative limits of empathy, the analyst's affectivity and its communication to the patient, and the semiotic significance of countertransference and projective identification. Gedo does not proffer semiotics as a substitute for metapsychology. He is explicit that communicative skill is always dependdent on somatic events within the central nervous system. Indeed, it is because Gedo's hierarchical approach to communication builds on our current understanding of a hierarchically organized central nervous system that his clincal observations become insights into basic psychobiological functioning. Grounded in Gedo's four decades of clinical experience, The Languages of Psychoanalysispoints to a new venue of clinical research and conceptualization, one in which attentiveness to issues of communication will not only foster linkages with contemporary neuroscience, but also clarify and enlarge the therapeutic possibilities of psychoanalytic treatment.