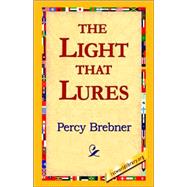 Note: Supplemental materials are not guaranteed with Rental or Used book purchases.
ISBN: 9781421811758 | 1421811758
Cover: Paperback
Copyright: 9/30/2005
Seated on a green hummock, his knees drawn up, his elbows resting on his knees and his head supported in his open hands, a boy sat very still and preoccupied, gazing straight into the world before him, yet conscious of little beyond the visions conjured up by his young mind. His were dim visions begot of the strenuous times in which he lived, and which were the staple subject of conversation of all those with whom he came in contact, yet his shadowy dreams had something of the past in them, and more, far more, of that future which to youth must ever be all important. But this young dreamer was not as dreamers often are, with muscle subservient to brain, the physical less highly developed than the mental powers; on the contrary, he was a lad well knit together, his limbs strong and supple, endurance and health unmistakable, a lad who must excel in every manly exercise and game. Perhaps it was this very superiority over his fellows which, for the time being, at any rate, had made him a dreamer. While other boys, reproducing in their games that which was happening about them, fought mimic battles, inflicted and suffered mimic death, experienced terrible siege in some small copse which to their imagination stood for a beleaguered city, or carried some hillock by desperate and impetuous assault, this boy, their master in running, in swimming, in wrestling, in sitting a horse as he galloped freely, was not content with mimicry, but dreamed of real deeds in a real future.