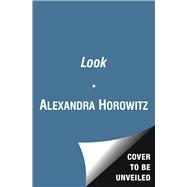 Note: Supplemental materials are not guaranteed with Rental or Used book purchases.
ISBN: 9781439191255 | 1439191255
Cover: Hardcover
Copyright: 1/8/2013
From the author of the #1 New York Timesgiant bestseller Inside of a Dogcomes an equally smart, delightful, and startling exploration of how we perceive our surroundings. You are missing most of what is happening around you right now. You are missing what is happening in the distance and right in front of you. In reading these words, you are ignoring an unthinkably large amount of information that continues to bombard all of your senses. The hum of the fluorescent lights; the ambient noise in the room; the feeling of the chair against your legs or back; your tongue touching the roof of your mouth; the tension you are holding in your shoulders or jaw; the constant hum of traffic or a distant lawnmower; the blurred view of your own shoulders and torso in your peripheral vision; a chirp of a bug or whine of a kitchen appliance. Lookbegins with inattention. It is not meant to help you focus on your reading of Tolstoy; it is not about how to multitask. Rather, it is about attending to the joys of the unattended, the perceived "ordinary." Horowitz encourages us to rediscover the extraordinary things that we are missing in our ordinary activities. Even when engaged in the simplest of activitiestaking a walk around the blockwe pay so little attention to most of what is right before us that we are sleepwalkers in our own lives. So turn off the phone and portable electronics and get into the realworld, where you'll find there are worlds within worlds within worlds.