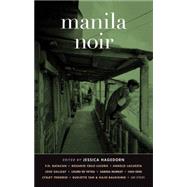 Note: Supplemental materials are not guaranteed with Rental or Used book purchases.
ISBN: 9781617751608 | 161775160X
Cover: Paperback
Copyright: 6/4/2013
Brand-new stories by: Lourd De Veyra, Gina Apostol, Budjette Tan and Kajo Baldisimo, F.H. Batacan, Jose Dalisay Jr., Eric Gamalinda, Jessica Hagedorn, Angelo Lacuesta, R. Zamora Linmark, Rosario Cruz-Lucero, Sabina Murray, Jonas Vitman, Marianne Villanueva, and Lysley Tenorio. Manila provides the ideal, torrid setting for an Akashic Noir series volume. It's where the rich rub shoulders with the poor, where five-star hotels coexist with informal settlements, where religious zeal coexists with superstition, and where politics is often synonymous with celebrity and corruption. From the Introduction by Jessica Hagedorn: Manila is not for the faint of heart. Built on water and reclaimed land, it's an intense, congested, teeming megalopolis, the vital core of an urban network of sixteen cities and one municipality collectively known as Metro Manila. Population: over ten million and growing by the minute. Climate: tropical. Which means hot, humid, prone to torrential monsoon rains of biblical proportions. I think of Manila as the ultimate femme fatale. Complicated and mysterious, with a tainted, painful past. She's been invaded, plundered, raped, and pillaged, colonized for four hundred years by Spain and fifty years by the US, bombed and pretty much decimated by Japanese and American forces during an epic, month-long battle in 1945. Yet somehow, and with no thanks to the corrupt politicians, the crime syndicates, and the indifferent rich who rule the roost, Manila bounces back. The people's ability to endure, adapt, and forgive never ceases to amaze, whether it's about rebuilding from the latest round of catastrophic flooding, or rebuilding from the ashes of a horrific world war, or the ashes of the brutal, twenty-year dictatorship of Ferdinand Marcos . . . Many years have passed since the end of the Marcos dictatorship. People are free to write and say what they want, yet nothing is different. The poor are still poor, the rich are still rich, and overseas workers toil in faraway places like Saudi Arabia, Israel, Germany, and Finland. Glaring inequities are a source of dark humor to many Filipinos, but really--just another day in the life . . . Writers from the Americas and Europe are known for a certain style of noir fiction, but the rest of the world approaches the crime story from a culturally unique perspective. In Manila Noirwe find that the genre is flexible enough to incorporate flamboyant emotion and the supernatural, along with the usual elements noir fans have come to expect: moody atmospherics, terse dialogue, sudden violence, mordant humor, a fatalist vision.