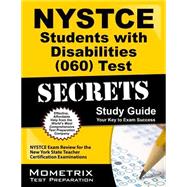 Note: Supplemental materials are not guaranteed with Rental or Used book purchases.
ISBN: 9781610723800 | 1610723805
Cover: Paperback
Copyright: 8/1/2010
OHST Exam Flashcard Study System uses repetitive methods of study to teach you how to break apart and quickly solve difficult test questions on the Occupational Health and Safety Technologist Exam. Study after study has shown that spaced repetition is the most effective form of learning, and nothing beats flashcards when it comes to making repetitive learning fun and fast. Our flashcards enable you to study small, digestible bits of information that are easy to learn and give you exposure to the different question types and concepts. OHST Exam Flashcard Study System covers: Toxicity, Oil Mist Generator, Normal Distribution, Halocarbons, Particle Counters, Root Cause Analysis, Flame Ionization, EPA, Base Cleaning, Dermis, American Society for Testing & Materials, Sequestering Agents, Cross-sectional Studies, Air Density, Atoms, Gamma Radiation, Decibel, OIG, Double Blind, Threshold Limit Values, NIOSH, Wet-bulb Globe Temperature, Arithmetic Mean, Cafeteria Plan, Quadratic Equation, Community Response Plan, Machining, Kinetic Energy, Ventilation Control, Smoke Tube, Cochlea, Amines, Gas Sampling Bags, Hepatotoxins, Ergonomics, Voltage, Normal Distribution, Film Badge, Employer Cost Index, Ionic Salts, Gas Chromatography, Duct Velocity, Fire Prevention, International Electrotechnical Commission, Molar Mass, and much more...