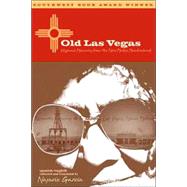 Note: Supplemental materials are not guaranteed with Rental or Used book purchases.
ISBN: 9780896725959 | 0896725952
Cover: Paperback
Copyright: 9/30/2006
2005 Southwest Book Award "The stories are charmingly frank, unexpectedly humorous, sometimes sad, all reminiscent of a simpler, though not always uncomplicated time. . . . The book brims with anecdotes, folklore, and oral history that help define one of New Mexico's most fascinating pockets of enchantment."--Albuquerque Journal "Garcia presents stories on life in the countryside, education, folk healing, witchcraft, superstitions, religion, politics, folk sayings, and riddles. . . . All Hispanic Americans with an interest in their cultural heritage should identify with many of the stories told by the viejitos -- the old folks. . . Recommended."--Choice "A veritable buffet of reminiscences . . . An outstanding contribution to the folklore and history of Hispanic New Mexico."--New Mexico Historical Review "There is a rich and engaging text in two languages, humor and intelligence mixed in just the right proportion; what else could be desired? Photos! Ancianos, penitentes, cowboys: Welcome faces smile out of almost every page at the beginning of the book. . . . The urgency for an oral history book like this is the inescapable fact that when the viejitos die 'a portion of our cultural and linguistic soul is interred with that person.' In this book many, many stories will live to be enjoyed and appreciated by generations of new readers."--Southwest BookViews "The book is not so much about the historical facts and events of Las Vegas, as it is about the vanished ways of life belonging to a people and a bygone era. . . . The elders with whom Garcia spoke tell of dancing to a fiddle and guitar, under the direction of a person who acted as a sort of floor manager; of rooster pulls and funeral customs, and early school experiences."--David L. Caffey, Prime Time, For New Mexicans 50 Plus Las Vegas, New Mexico, "a land of castles and conquerors, ideas and icons," is a symbol of the Western frontier, and for good reason. Even in the first half of the twentieth century, life there and its environs posed daily and often daunting struggles for survival, as these twenty viejitos attest. Their oral histories, both sad and joyful, comprise a medley of compelling subjects, ranging from life in the countryside, folk healing, religion, politics, and folklore to witchcraft and superstitions. Recounted here in their original Spanish and in English translation, these reflections on a distant past are uncomplicated and straightforward, lucid and honest; their aged tellers are freed of preconditioning or pretense. Told so quietly they fairly whisper, these stories resonate with simple wisdom and with the richness of a language, culture, and traditions that span several centuries in New Mexico. Folklorists, historians, cultural and social anthropologists, and students and teachers of Spanish throughout the Southwest will find much that engages and instructs in the accounts that Nasario Garcia has so lovingly gathered and carefully assembled here.