Poem of the Pillow and Other Stories By Utamaro, Hokusai, Kuniyoshi, and Other Artists of the Floating World
, by
Calza, Gian Carlo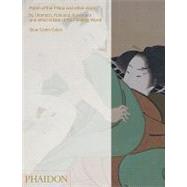 Note: Supplemental materials are not guaranteed with Rental or Used book purchases.
ISBN: 9780714849966 | 0714849960
Cover: Hardcover
Copyright: 9/22/2010
Shunga, such as the famous Japanese erotic pillow books, also known euphemistically as 'spring images', were vibrant, curious and explicit documents of sexual life, designed to inform, thrill and entertain. This book presents a comprehensive modern study on Japanese erotic art, illustrating a large selection of the best works from public and private collections from around the world. Far from being a separate genre, Shunga constitutes at least half of the output of all ukiyo-e art, and often the largest part of any given artist's production. Artists such as Edgar Degas, Vincent Van Gogh and Paul Gauguin among others were known for their love of Shunga prints and were influenced by the unusual framing and arbitrary colors of Japanese printing methods. Shunga notably came to the West during the Art Nouveau period when collecting Japanese prints became popular, and traces of Shunga styles and elements have visibly influenced this artistic period. The most famous and recognizable shunga work is Hokusai's depiction of a young woman being ravished by an octopus in his album 'Pining for Love'. Compared to Western perceptions of the nude and its associations with sex and the Christian concept of original sin, mere nakedness held little erotic interest to the Japanese viewer. This explains why Japanese erotica is so extreme in its sexual depictions and why many of the prints, paintings and scrolls illustrated in this book depict clothed or half clothed figures. Some Shunga images illustrate famous tales, while others present unrelated sequences of sexual tableaux, often depicting all ages from virginal teenagers to old married couples, as well as all types of sexual activities, be it masturbation, heterosexual, homosexual or group sex. Much if not most Shunga was published in book form, as opposed to the single sheets that dominate the 'normal' ukiyo-e market, which allowed pictures to be easily carried about and, importantly, stored unobtrusively. This is the case of Utamaro's famous album, 'Poem of the Pillow', which is reproduced in this publication in its entirety, as are many albums notably by Hokusai, Harunobu, Kuniyoshi and many others. The book also illustrates some of the rarer Shunga works such as the beautiful handscrolls made by such artists as Kyonobu, Sukenobu and Shuncho. These demonstrate particularly the expressive vibrancy of color and interest in surface pattern that are aesthetically important in the Japanese print. Gian Carlo Calza's insightful text is accompanied by 350 color images, offering a great variety of examples from traditional Japanese erotica. The book comprises of a general introduction which sets the artists and their work in their social, historical and artistic context. The book is then organized by artist with a short text on each artist, introducing the illustrated works. The author references the latest in art historical scholarship, but this book is also aimed at readers who may not have specialist knowledge or extensive familiarity with Japanese culture.