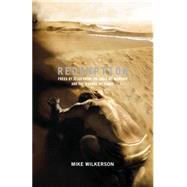 Note: Supplemental materials are not guaranteed with Rental or Used book purchases.
ISBN: 9781433520778 | 143352077X
Cover: Paperback
Copyright: 1/5/2011
Shows how the story of the Israelitesrs" redemption fromtheir idols illuminates our own story of idols and redemption inChrist.Exodus is a real story about a difficult journey down a longroad-a story about Godrs"s plan for redemption. MostChristians donrs"t worship golden idols as the Israelites didafter coming out of Egypt, but we do set up idols on our own desertroad-idols like substance abuse, pornography, gluttony, andrage. And we suffer at the hands of our idols as well as thosecreated by others. We need more than deliverance from ourtrouble-we need to be set free from sin and its effects.Redemption is not a step-oriented recovery book;itrs"s story-oriented and Bible-anchored. It unfolds theback-story of redemption in Exodus to help Christians betterunderstand how Christ redeems us from the slavery of abuse andaddiction and restores us to our created purpose, the worship ofGod. Readers will discover that the reward of freedom is more thanvictory over a habitual sin or release from shame; it issatisfaction and rest in God himself. Part of the Re:Litseries.