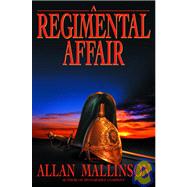 Note: Supplemental materials are not guaranteed with Rental or Used book purchases.
ISBN: 9780553380453 | 0553380451
Cover: Trade Paper
Copyright: 4/29/2003
ALLAN MALLINSON'SA Close Run ThingandHonorable Companystirred readers and critics with the military adventures of young Captain Matthew Hervey at the Battle of Waterloo and amid the harsh terrain and treacherous intrigues of India. Now, in 1817, Hervey returns to an England whose hard-won peace is shaken by the distress and discord of its people. And even as he is caught up in the turbulent dawn of a new era, he must combat a deliberate attempt to orchestrate his own ruin. The honors he won in India fell short of Captain Matthew Hervey's deepest desireto return to his beloved 6th Light Dragoons. But now circumstances allow him to resume command of the unitand to marry the beautiful Lady Henrietta Lindsay, whom he has loved since childhood. Meanwhile, however, his soldier's heart is pierced by the sight of men in British scarlet crippled in the service of king and country, now forgotten and cast off, reduced to begging and petty crime. It is no wonder that rabble-rousers clamor for reform and that lawlessness is erupting everywhere, from the cities to the countryside. As for Hervey's own cavalry, guarding Regency Brighton and ambushing French smugglers in midnight coves, he finds them, too, vastly changed. Their new lieutenant colonel, Lord Towcester, is a cold-eyed martinetvain, inept, and bigotedwho cares less for the welfare of his men than for keeping the shine on their gleaming brass buttons. Moreover, it soon becomes clear that he will stop at nothing to bring about Hervey's disgrace and downfall. For in this young officer, a war hero and former aide-de-camp to the Duke of Wellington, Towcester sees all that he himself once forfeited through cowardice. But the scandal that haunts Towcester is an old and secret one and to expose it would cost Hervey his rank, the command of his beloved Sixthand the means to support his radiant, passionate bride. Even the charming and determined Henrietta, not above a little politicking in high places to right wrongs, is unable to diplomatically put a stop to Towcester's vendetta. As the Industrial Revolution builds and food riots give way to rioting Luddite mobs, Hervey's troop is posted to counter the threat of a general insurrection. But his field tactics and peacekeeping vision are jeopardized by enemies both within and without. And then fate calls his regiment to the dark frozen wastes of a distant frontier, where another people's way of life is being destroyed by the march of change, and where tragedy and bloodshed will force a showdown between Hervey and his nemesis. A Regimental Affairis a stunning tapestry of vivid characters, rousing action, and authentic historical detail that re-creates a world of polite English drawing rooms, poverty-stricken London streets, and frozen battlefields, where human passion and blind fate give birth to the destiny of a nationand a hero. From the Hardcover edition.