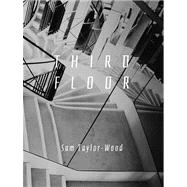 Note: Supplemental materials are not guaranteed with Rental or Used book purchases.
ISBN: 9783869302645 | 386930264X
Cover: Hardcover
Copyright: 12/31/2014
When Sam Taylor-Wood climbed the famous mirrored staircase of Chanels headquarters at 31 Rue Cambon Paris one day in 2010, she did not quite know what to expect. Her destination was Coco Chanels private apartment on the third floor; her mission, to photograph it. Through the door marked MADEMOISELLE PRIV#xC9;, Taylor-Wood entered Coco Chanels secret world exactly as she left it at her death in 1971. Taylor-Wood depicts Cocos treasures that adorn the rooms: a golden lion, a bejewelled birdcage, leather-bound books, Chinese lacquer screens, crystal chandeliers. Yet unlike standard photos of the apartment with which journalists establish links between Cocos decorative taste and fashion ideas, Taylor-Woods focus is the mysterious, sometimes eerie presence of the objects themselves. Using only the pale sunlight falling through the windows facing Rue Cambon, Taylor-Wood makes objects emerge from darkness and dissolve into it; animals on lacquer screens seem to hide from our sight. Ultimately we are left with a sense of beautiful emptiness Cocos touch is everywhere, but everywhere is haunted by her absence. With texts by Justine Picardie, acclaimed author of Coco Chanel: The Legend and the Life (2010), and Karl Lagerfeld, Third Floor is an original insight into the personal domain of one of fashions most enduring icons. Born in 1967, Sam Taylor-Wood is at the forefront of contemporary British art. Filmmaker, photographer and conceptual artist, her solo exhibitions include those at the Kunsthallle Zurich, the Hayward Gallery, London, and the Contemporary Arts Museum, Houston. In 2009 Taylor-Wood directed her debut feature film Nowhere Boy about the young John Lennon. Her books at Steidl include Crying Men (2004), Still Lives (2006) and the upcoming Birth of a Clown. Justine Picardie, born in London in 1961, is a journalist and author. Formerly features editor of British Vogue and editor of the Observer, she now writes for publications including the Sunday Telegraph magazine and British Harpers Bazaar. Picardies books include If the Spirit Moves You (2001), Daphne (2008), and Coco Chanel: The Legend and the Life (2010), deluxe editions of which Steidl will publish in 2011.