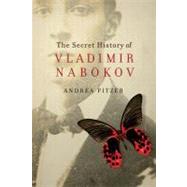 Note: Supplemental materials are not guaranteed with Rental or Used book purchases.
ISBN: 9781605984117 | 1605984116
Cover: Hardcover
Copyright: 3/17/2013
Nabokov famously decreed his works art of art's sake, drawing ire from other Russian exiles like Solzhenitsyn, who wondered why émigré authors like Nabokov did not write about the blood flowing from Russia's living wounds. But was one of our greatest contemporary writers simply an amoral aesthete? Or did he hide an extensive network of clues deep within his text, clues that refer back to unimaginable horrors lost to oblivion? Almost fifty years after Nabokov wrote Pale Fire, his most mysterious work, journalist Andrea Pitzer stumbled across the basement below decades of Nabokov scholarship while at a seminar at Harvard, turning his most shocking novels topsy-turvy. Lolita surrenders Humbert Humbert's Jewish identity. The lunatic narrator of Pale Fire is unmasked as a survivor of the most notorious camp of the Gulag, a camp the world has forgotten. Chasing the real-world history buried in Nabokov's novels leads to important new discoveries about his life, including his veiled tribute to a brother killed in the Holocaust, his sister-in-law's wartime espionage, her long affair with a Nazi filmmaker, and Lenin's direct denunciation of Nabokov's father a full decade before the Revolution. Recently-declassified FBI files and recovered concentration camp histories shatter existing ideas about Nabokov's life and art-and even what we know about our own past.