Voices from the Borderland: Re-Imagining Cross-Cultural Urban Theology in the Twenty-First Century
, by
Shannahan,Chris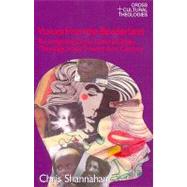 Note: Supplemental materials are not guaranteed with Rental or Used book purchases.
ISBN: 9781845537036 | 1845537033
Cover: Hardcover
Copyright: 8/8/2014
Voices from the Borderland aims to bring urban theology into a transformative dialogue with the dynamic translocal urban world of the 21st century. This book is rooted in the argument that urban theology should be a theology for progressive change and arises out of an intimate engagement with the multicultural and multi-faith British urban experience over a period of twenty years. British urbanism provides a contextual base from which to explore comparable dynamics in an international context in an age of globalisation. Voices from the Borderland acknowledges the foundational contribution of John Vincent and Kenneth Leech to urban theology but moves beyond their twentieth century analyses into a new globalised century that is characterised by the influence, complexity, diversity and reach of Metropolitan regions/centres. The recent work of figures like Elaine Graham, Anthony Reddie, Robert Beckford, Andrew Davey, Laurie Green, Chris Baker, Gordon Lynch, Ann Morisy and Tim Gorringe who have sought to draw urban theology into a dialogue with the processes of globalisation, post-colonialism, postmodernism and post-religious urban culture is critically explored. Voices from the Borderland introduces current British urban theology to an international audience and argues that the translocal world of the twenty-first century demands a dialogical model of cross-cultural urban theology that is not confined by singular contexts or theological camp mentality in order to engage with the trans-local fluidity of contemporary network urban societies. Voices from the Borderland exemplifies the hermeneutical circle rooting theological dialogue in a detailed critical engagement with debates in urban and social theory, cultural studies, postcolonial criticism and diasporan studies about globalisation, translocal urbanism, new forms of marginalisation, identity, difference, belonging and urban multiculturalism. For the first time within urban theology, the central importance of urban pop music as a vehicle for meaning-making is used as an intra-contextual resource for international urban theological reflection. Carefully selected examples of urban pop music as a pattern of impressionistic social theory are explored, revealing their capacity to provide a commentary on the evolving nature of urban life and to act as a new resource for urban theology in an arguably post-religious context. Voices from the Borderland breaks new ground in urban theology by linking together five models of urban theological reflection which have, to date, existed only in self-enclosed camps (Urban Liberation Theology, Urban Black Theology, Reformist Urban Theology, Globalisation Urban Theology and Post-religious Urban Theology). It is argued that a new interdisciplinary and dialogical chapter must be opened in urban theology which moves beyond current models towards a more fluid, inclusive and multipolar metropolitan theology.