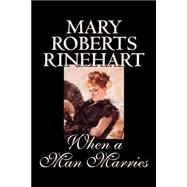 Note: Supplemental materials are not guaranteed with Rental or Used book purchases.
ISBN: 9780809593507 | 0809593505
Cover: Paperback
Copyright: 3/30/2004
When the dreadful thing occurred that night, everyone turned on me. The injustice of it hurt me most. They said I got up the dinner, that I asked them to give up other engagements and come, that I promised all kinds of jollification, if they would come; and then when they did come and got in the papers and everyone -- but ourselves -- laughed himself black in the face, they turned on _me!_ I, who suffered ten times to their one! I shall never forget what Dallas Brown said to me, standing with a coal shovel in one hand and a -- well, perhaps it would be better to tell it all in the order it happened. It began with Jimmy Wilson and a conspiracy, was helped on by a foot-square piece of yellow paper and a Japanese butler, and it enmeshed and mixed up generally ten respectable members of society and a policeman. Incidentally, it involved a pearl collar and a box of soap, which sounds incongruous, doesn't it?