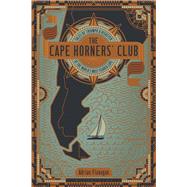 Note: Supplemental materials are not guaranteed with Rental or Used book purchases.
ISBN: 9781472912527 | 1472912527
Cover: Hardcover
Copyright: 6/20/2017
Cape Horn's fearsome reputation and the price it has extracted from those who venture there derives from a lethal contrivance of geography that unleashes the most powerful natural dynamic forces on the earth's surface. Reaching deep into the Southern Ocean, the Cape intrudes into the flow of the water and weather patterns at the bottom of the world and funnels them into a maritime superhighway a mere 500 miles wide, building massive seas and accelerating wind speeds to hurricane strength. Currents rip at rates that defeat powerful engines.
These legendarily treacherous conditions were enough to secure Cape Horn's reputation as the ultimate in ocean violence; the supreme test of sailors and ships. It is the oceanic equivalent of the climbers' Everest, and the challenge to some became irresistible. The roll call of sailors who have managed to round the Horn east-about (and more rarely, head to wind and west-about) glitter with the names of sailing legends: Vito Dumas, Marcel Bardiaux, Francis Chichester, Robin Knox-Johnston, Bernard Moitessier, Chay Blyth, Ellen MacArthur . . .
This book recounts the history of the Cape through the stories of the people who've taken it on and made it round--the Cape Horners' Club. From the very first recorded single-hander in 1934 (Al Hansen, who was lost shortly afterwards and his body never found), we follow these very different protagonists as they pursue the ultimate goal while battling almost overwhelming odds. Woven through their stories is a history of the Cape, from its discovery to its use as a trading corridor until the opening of the Panama Canal, to its more recent role as a pure challenge for the very best yachtsmen and yachtswomen in the world. Changes in weather prediction and navigation have had a huge impact, but the pressure for ever-faster times has never been greater.