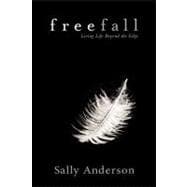 Note: Supplemental materials are not guaranteed with Rental or Used book purchases.
ISBN: 9781614480853 | 1614480850
Cover: Paperback
Copyright: 3/1/2012
Featured on New Zealand's prime time 60 Minutes, in an interview that garnered the show's highest rating ever, Sally's immediacy, charm, and total enthusiasm for life will take American television by storm. It's not going to be long before Sally is a household name in the United States, doing PBS specials and making appearances on other big-name shows. That's because what Sally has to say is exactly what the millions who are interested in a more conscious approach to life-who want to experience in everyday reality will find in Sally the practical path to greater awareness that they are seeking. There are countless books that advocate various forms of self-help. Anyone taking a cursory glance at Freefall might imagine it's just another such book-that there's nothing new here. And they couldn't be more mistaken! The approach Sally Anderson takes is that it requires something much more dramatic than mere self-help to get out of our mediocre lives and into a vitally alive present moment awareness. We have to ;die ; to the identity with which we have grown up and experience the recreation of ourselves from the ground up, whereby the person we were originally born to be but have lost sight of in growing up finally comes alive. When it comes to recreating ourselves in a manner that's truly authentic instead of in line with family and society expectations, nobody knows the path better than Sally. The story of how she finally ;died ; to her damaged identity and began to live as her real self is both a practical guide and sheer inspiration. I am asking you to take a serious look at what is bound to launch the next phase of conscious development in America. Freefall deserves more than a cursory glance. It is what millions are waiting to hear. Freefall is an extraordinary testimony to human survival and commitment to the highest level of human performance ; against all odds!