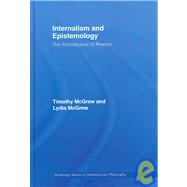 Note: Supplemental materials are not guaranteed with Rental or Used book purchases.
ISBN: 9780415770675 | 041577067X
Cover: Hardcover
Copyright: 12/21/2006
Internalism and Epistemologyis a powerful articulation and defense of a classical answer to an enduring question: What is the nature of rational belief? In opposition to prevailing philosophical fashion, the book argues that epistemic externalism leads, not just to skepticism, but to epistemic nihilism - the denial of the very possibility of justification. And it defends a subtle and sophisticated internalism against criticisms that have widely but mistakenly been thought to be decisive. Beginning with an internalist response to the Gettier problem, the authors deal with the problem of the connection to truth, stressing the distinction between success and rationality as critical to its resolution. They develop a metaregress argument against externalism that has devastating consequences for any view according to which epistemic principles are contingent. The same argument does not, they argue, affect the version of internalism they espouse, since its epistemic principles are analytic and knowable apriori. The final chapter addresses the problem of induction and shows that its solution turns critically on the distinction between success and rationality - the very distinction that lies at the heart of the dispute between internalists and externalists. Provocative, probing, and deliberately unfashionable,Internalism and Epistemologyis a ringing defense of internalism that will interest specialists and students alike. It is essential reading for anyone who suspects that rumors of the death of traditional epistemology have been greatly exaggerated.