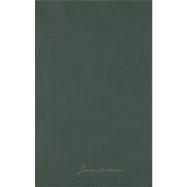 Note: Supplemental materials are not guaranteed with Rental or Used book purchases.
ISBN: 9780813928494 | 0813928494
Cover: Hardcover
Copyright: 9/30/2009
The first volume of the Retirement Series covers the periodbetween 4 March 1817, when Madison left the presidency, and 31 January 1820, yearswhen he and Dolley Payne Madison settled once again into the rhythms of rural lifeat their beloved home, Montpelier.Madison's retirement was a busy and productiveone. The management of his large plantation occupied a great deal of his time. Thecorrespondence in this volume reveals aspects of life at Montpelier, whether it beland sales and boundary surveys, sales of tobacco and wheat, court suits, medicalbills, or purchases of household goods.Closelyallied with his concerns for the productivity of his plantation were Madison'sinterest in scientific agriculture and his correspondence with Thomas Jefferson,Peter Minor, Richard Peters, and others, relating to it. Featured in this volume isMadison's presidential address to the Agricultural Society of Albemarle, which waspublished in pamphlet form and widely disseminated in the newspapers.Madison remained engaged with current eventsthrough his correspondence with James Monroe, William H. Crawford, John QuincyAdams, James Barbour, James P. Preston, and others who consulted him from time totime on foreign and domestic political matters and constitutional questions, such asthe extension of slavery, the tariff, internal improvements, and banking. On theseissues and others, Madison freely gave his opinion. During this period also, Madisonwrote his "Detatched Memoranda," a collection of anecdotes of political figures,including Benjamin Franklin and George Washington, as well as explanations anddefenses of decisions he had made in his politicallife.Finally, Madison's correspondence withJefferson, Joseph C. Cabell, and others highlights his involvement in the creationof the University of Virginia. As in all volumes of this edition, thoroughannotation and a detailed index provide access to people, places, andevents.