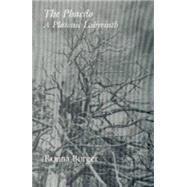 Note: Supplemental materials are not guaranteed with Rental or Used book purchases.
ISBN: 9781890318581 | 1890318582
Cover: Paperback
Copyright: 12/1/1999
Since antiquity the Phaedo has been considered the source of "the twin pillars of Platonism" -- the theory of ideas and the immortality of the soul. Burger's attempt to trace the underlying argument of the work as a whole leads to a radical rethinking of the status of those doctrines
The movement of that argument is marked by the structural division of the dialogue into two halves, linked and separated by a central interlude in which Socrates warns against the great danger of "misology", or loss of trust in logos. That danger, which threatens the very possibility of philosophic inquiry, comes to overshadow the threat posed by the fear of death, which motivated the original series of arguments. The turn this necessitates, from the first to the second half of the dialogue, brings about a transformation of the understanding of knowledge, the ideas, the soul, death, and immortality. With this "second sailing", as Socrates calls it, the "Platonism" presented in the Phaedo emerges as precisely the target of which the dialogue is a critique.