Policing The City: Crime and Legal Authority in London, 1780-1840
, by
Harris, Andrew T.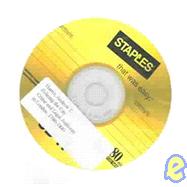 Note: Supplemental materials are not guaranteed with Rental or Used book purchases.
ISBN: 9780814290460 | 0814290469
Cover: Hardcover
Copyright: 11/30/2004
In Policing the City, Harris seeks to explain the transformation of criminal justice, particularly the transformation of policing, between the 1780s and 1830s in the City of London. As utilitarian legal reformers argued that criminal deterrence ought to be based on certain and rational punishment rather than random execution, they also had to control the discretionary authority of enforcement. This meant in theory and practice the centralization of policing in the 1830s, and the end of local policing, which was seen as corrupt, inefficient, and unsuitable for rational criminal justice. Revolutionary changes in policing began locally, however, in the 1780s. Such local changes preceded and inspired national reforms, and local policing up to the centralizing measures of the 1830s remained dynamic, responsive, and locally accountable right until its demise. Anxiety about policing had as much to do with the social origins of the police as it did about the origins of criminality, and control over the discretionary authority of watchmen and constables played a larger role in criminal justice reform than the nature of crime. The national, metropolitan, and City police reforms of the late 1830s were thus the culmination of a contentious argument over the meanings of justice, efficiency, and order, rather than its beginning. Harris's evidence reveals how what we've come to think of as "modern" policing evolved out of local practice and reflects shifts in wider debates about crime, justice, and discretionary authority.