Serious Disappointment : The Battle of Aubers Ridge, 1915, and the Subsequent Munitions Scandal
, by
Bristow, Adrian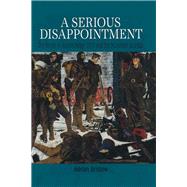 Note: Supplemental materials are not guaranteed with Rental or Used book purchases.
ISBN: 9780850524628 | 0850524628
Cover: Hardcover
Copyright: 12/1/1995
On 9 May, 1915, the British First Army under General Haig and the French Tenth Army launched a joint offensive against the vast German salient on the Western Front. The French, much the major partner, planned to seize the dominant feature of Vimy Ridge while, to the north, the British were to capture Aubers Ridge, establish themselves on the plateau to the east and threaten the German communications centre at Lille. The British part in this enterprise turned out to be a bloody fiasco. It was the First Army's second offensive against the Ridge in 1915 but this time it faced immeasurably strengthened German defences. The so-called offensive lasted only one day. With inadequate artillery support, Haig launched his regular battalions in attack after attack against positions heavily defended by machine guns. Men were scythed down in most cases before they even reached the enemy wire. Some lodgements were made in the German line on the left but these were snuffed out by nightfall by determined enemy counter-attacks. Haig was forced to abandon the battle after losing nearly 12,000 men in a few hours and running short of shells.
The sombre story of this abortive offensive has never been told in detail before. At the time, Aubers Ridge was overshadowed by the Second Battle of Ypres and swiftly overtaken by the Battle of Festubert. Haig and his senior officers were reluctant to accept the reasons for the shambles; they could not, however, prevent reports of terrible casualties and shortage of shells emerging in the press a few days later. Hostility towards Asquith's Liberal Government mounted rapidly. The debacle at Aubers Ridge largely contributed to the Prime Minister being forced to form a Coalition Government later in the month - with Lloyd George as Minister of Munitions.