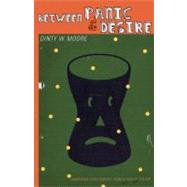 Note: Supplemental materials are not guaranteed with Rental or Used book purchases.
ISBN: 9780803229822 | 0803229828
Cover: Paperback
Copyright: 3/1/2010
Between Panic and Desire, named after two towns in Pennsylvania, finds Moore at the top of his astutely funny form. A book that could be named after one of its chapters, "A Post-Nixon, Post-panic, Post-modern, Post-mortem," this collection is an unconventional memoir of one man and his culture, which also happens to be our own. Blending narrative and quizzes, memory and numerology, and imagined interviews and conversations with dead presidents on TV, the book dizzily documents the disorienting experience of growing up in a postmodern world. Here we see how the major events in the author's early lifethe Kennedy assassination, Nixon's resignation, watchingFather Knows Best, and dropping acid atop the World Trade Center, to name a fewshaped the way he sees events both global and personal today. More to the point, we see how these events shaped, and possibly even distorted, today's world for all who spent their formative years in the '50s, '60s, and '70s. A curious meditation on family and bereavement, longing and fear, self-loathing and desire,Between Panic and Desireunfolds in kaleidoscopic formsa coroner's report, a TV movie script, a Zen koanaptly reflecting the emergence of a fractured virtual America.