Blindfold A Memoir of Capture, Torture, and Enlightenment
, by
Padnos, Theo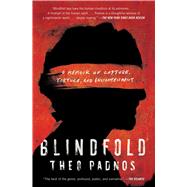 Note: Supplemental materials are not guaranteed with Rental or Used book purchases.
ISBN: 9781982120832 | 1982120835
Cover: Paperback
Copyright: 2/15/2022
An award-winning journalist's extraordinary account of being kidnapped and tortured in Syria by al Qaeda for two years—a revelatory memoir about war, human nature, and endurance that's "the best of the genre, profound, poetic, and sorrowful" (The Atlantic).

In 2012, American journalist Theo Padnos, fluent in Arabic, Russian, German, and French, traveled to a Turkish border town to write and report on the Syrian civil war. One afternoon in October, while walking through an olive grove, he met three young Syrians—who turned out to be al Qaeda operatives—and they captured him and kept him prisoner for nearly two years. On his first day, in the first of many prisons, Padnos was given a blindfold—a grime-stained scrap of fabric—that was his only possession throughout his horrific ordeal.

Now, Padnos recounts his time in captivity in Syria, where he was frequently tortured at the hands of the al Qaeda affiliate, Jebhat al Nusra. We learn not only about Padnos's harrowing experience, but we also get a firsthand account of life in a Syrian village, the nature of Islamic prisons, how captors interrogate someone suspected of being CIA, the ways that Islamic fighters shift identities and drift back and forth through the veil of Western civilization, and much more.

No other journalist has lived among terrorists for as long as Theo has—and survived. As a resident of thirteen separate prisons in every part of rebel-occupied Syria, Theo witnessed a society adrift amid a steady stream of bombings, executions, torture, prayer, fasting, and exhibitions, all staged by the terrorists. Living within this tide of violence changed not only his personal identity but also profoundly altered his understanding of how to live.

Offering fascinating, unprecedented insight into the state of Syria today, Blindfold is "a triumph of the human spirit" (The New York Times Book Review)—combining the emotional power of a captive's memoir with a journalist's account of a culture and a nation in conflict that is as urgent and important as ever.