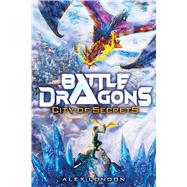 Note: Supplemental materials are not guaranteed with Rental or Used book purchases.
ISBN: 9781338716696 | 1338716697
Cover: Hardcover
Copyright: 3/7/2023
In a modern mega-city built around dragons, one boy gets caught up in the world of underground dragon battles and a high-stakes gang war that could tear his family apart.
Banished from Drakopolis to the desolate frontier town of Glassblower's Gulch, Abel and his family must face a harsh new reality: life without dragons.
Far from the lights and lizards of the megacity, Abel's new home effectively bans the great beasts. Anyone caught smuggling dragons is hauled away by the ruthless sheriff and her fearsome deputies. They have the only dragons in town, and they run the dreaded dragon rodeo, which pits those who fall afoul of the sheriff's "justice" against a wild dragon in a competition for their freedom. It's dragon versus human and only one can win.
Cut off from his friends and desperate to keep his fractious family together, Abel is determined not to break a single rule, even though the sheriff has it out for him. He's going to be a model citizen.
Then he discovers the baby wyvern.
It's a tiny, defenseless thing-and it definitely won't survive without his help. Abel has made it his mission to aid any dragon that needs him. But what is he willing to risk for a baby wyvern in a town without mercy?