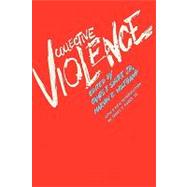 Note: Supplemental materials are not guaranteed with Rental or Used book purchases.
ISBN: 9780202362663 | 0202362663
Cover: Nonspecific Binding
Copyright: 2/15/2009
Collective violence has played an important role throughoutAmerican history, though we have typically denied it.But it is not enough to repress violence or to suppress ourknowledge of it. We must understand the phenomenon,and to do this, we must learn what violent groups are tryingto say. That some choose violence tells us somethingabout the perpetrators, inevitably, about ourselves andthe society we have built.This collection of provocative contributions addressestheory and research on violence as a group phenomenon.The editors were co-directors of research for the NationalCommission on the Causes and Prevention of Violence inthe 1960s, and many of the contributors to this volumewere involved in that research. Collective Violence distillstheir findings as well as takes a later, harder look at theforms, sources, and meanings of riots and rebellion.Short and Wolfgang consider the political implicationsof collective violence, especially as it has appearedin the United States. The book includes essays on theory,comparative analyses based on anthropological andhistorical data, studies of the role of police and othersocial control agents, and summarizes discussions ofU.S. public policy.The contributions range from anthropologistsí descriptionsof collective violence in primitive societies togeneral statements about the nature of collective violence.Collective Violence is intended for use in a wide range ofcourses in sociology, anthropology and political science.In addition its findings will interest anyone wishing insightinto the nature of group violence in American society.