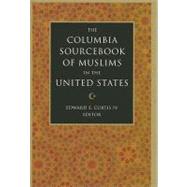 Note: Supplemental materials are not guaranteed with Rental or Used book purchases.
ISBN: 9780231139564 | 023113956X
Cover: Hardcover
Copyright: 1/4/2008
Since September 11, 2001, Muslims in the United States have become thesubject of genuine curiosity and compassion as well as increased governmentsurveillance and harassment. Who are these Muslims? What is their history, and wheredo they come from? Do they share a common culture? Do they vary in their beliefs?Bringing together an unusually personal collection of essaysand documents from an incredibly diverse group of Americans who call themselvesMuslims, Edward E. Curtis "finds Islam" in the American experience from colonialtimes to the present. Sampling from speeches, interviews, editorials, stories, songlyrics, articles, autobiographies, blogs, and other sources, Curtis presents apatchwork narrative of Muslims from different ethnic and class backgrounds,religious orientations, and political affiliations. He begins with a history ofMuslims in the United States, featuring the voices of an enslaved African Muslim, aSyrian Muslim sodbuster, and a South Asian mystic-musician, along with the words ofsuch well-known Muslims as Malcolm X. Then he follows with an examination of suchcontemporary issues as Islam and gender, the involvement of Muslims in Americanpolitics, and emerging forms of Islamic spirituality.Inconstructing his history, Curtis draws on the work of Muslim feminists, socialconservatives, interfaith activists, missionaries, and politicians, as well asMuslim rappers and legal experts. He also includes records from the large-scalemigrations of the 1880s; racial, ethnic, and religious trends of the 1960s; writingsfrom second-generation and African American Muslims; and discussions of Islam in thepublic square. With this highly informed, real-life portrait, Curtis provides acrucial corrective to the rhetoric of suspicion and fear surrounding currentdiscussions of Muslims in the United States and emphasizes Muslims' continuingimpact on American society and culture.