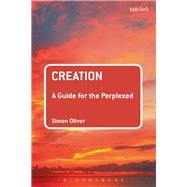 Note: Supplemental materials are not guaranteed with Rental or Used book purchases.
ISBN: 9780567656087 | 056765608X
Cover: Paperback
Copyright: 8/10/2017
This addition to our popular Guides for the Perplexed series tackles a subject that is enjoying renewed debate: of the major world religions, three - Judaism, Christianity and Islam - claim that the universe is not a brute fact. It is 'created'. But what do we mean by 'creation'? Do we mean that the universe is 'designed'? Is it the product of an evolutionary process? How are creatures related to God, and does God act within creation?
Simon Oliver begins with the background to the Christian doctrine of creation in Greek philosophy and the Old Testament. This provides a route into understanding the claim that we are part of a created order that is also the theatre of God's redemptive action in Christ. He examines different understandings of creation, with close reference to the work of patristic and medieval theologians such as Augustine and Aquinas.
This leads to an historical overview of the relationship between theological, philosophical and scientific approaches to nature in the modern period including Darwinism and Intelligent Design. Some of the ethical issues concerning humanity's place within, and treatment of, creation and our environment are also examined. Finally, a distinctive yet traditional theology of creation is proposed focused on the concepts of gift and participation as ways of understanding more fully the meaning and implications of the claim that the universe is created.