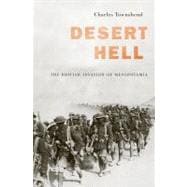 Note: Supplemental materials are not guaranteed with Rental or Used book purchases.
ISBN: 9780674059993 | 0674059999
Cover: Hardcover
Copyright: 3/31/2011
The U.S.-led conquest and occupation of Iraq have kept that troubled country in international headlines since 2003. For Americars"s major Coalition ally, Great Britain, however, this latest incursion into the region played out against the dramatic backdrop of imperial history: Britainrs"s fateful invasion of Mesopotamia in 1914 and the creation of a new nation from the shards of war.The objectives of the expedition sent by the British Government of India were primarily strategic: to protect the Raj, impress Britainrs"s military power upon Arabs chafing under Ottoman rule, and secure the Persian oil supply. But over the course of the Mesopotamian campaign, these goals expanded, and by the end of World War I Britain was committed to controlling the entire region from Suez to India. The conquest of Mesopotamia and the creation of Iraq were the central acts in this boldly opportunistic bid for supremacy. Charles Townshend provides a compelling account of the atrocious, unnecessary suffering inflicted on the expeditionrs"s mostly Indian troops, which set the pattern for Britainrs"s follow-up campaigns in Iraq and Afghanistan over the next seven years. He chronicles the overconfidence, incompetence, and dangerously vague policy that distorted the mission, and examines the steps by which an initially cautious strategic operation led to imperial expansion on a vast scale.Desert Hell is a cautionary tale for makers of national policy. And for those with an interest in imperial history, it raises searching questions about Britainrs"s quest for global power and the indelible consequences of those actions for the Middle East and the world.