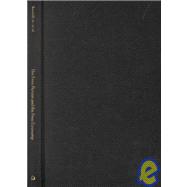 Note: Supplemental materials are not guaranteed with Rental or Used book purchases.
ISBN: 9780739101865 | 0739101862
Cover: Hardcover
Copyright: 12/17/2001
Foundations of Economic Personalism is a series of three book-length monographs, each closely examining a significant dimension of the Center for Economic Personalism's unique synthesis of Christian personalism and free-economic market theory. In the aftermath of the momentous geo-political and economic changes of the late 1980s, a small group of Christian social ethicists began to converse with free-market economists over the morality of market activity. This interdisciplinary exchange eventually led to the founding of a new academic subdiscipline under the rubric of economic personalism. These scholars attempt to integrate economic theory, history, and methodology with Christian personalism's stress upon human dignity, humane social structures, and social justice. This second volume in the series surveys the anthropological foundations to the disciplines of economics and moral theology. The first part of the book presents an overview of the German, French, and Polish branches of personalist thought. Particular attention is given to theological anthropology, especially as it is developed by such thinkers as Emmanuel Mounier, Max Scheler, Gabriel Marcel, Karol Wojtyla, and Emil Brunner. Part two surveys models of human nature that have been espoused by various schools of free-market thought--including mainstream neoclassical economics. In conclusion, the authors demonstrate how an expanded understanding of human nature can augment the ability of economic science to model and predict human behavior.