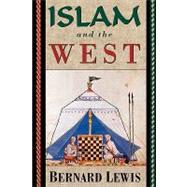 Note: Supplemental materials are not guaranteed with Rental or Used book purchases.
ISBN: 9780195090611 | 0195090616
Cover: Paperback
Copyright: 10/27/1994
Hailed in The New York Times Book Review as "the doyen of Middle Eastern studies," Bernard Lewis has been for half a century one of the West's foremost scholars of Islamic history and culture, the author of over two dozen books, most notably The Arabs in History, The Emergence of ModernTurkey, The Political Language of Islam, and The Muslim Discovery of Europe. Eminent French historian Robert Mantran has written of Lewis's work: "How could one resist being attracted to the books of an author who opens for you the doors of an unknown or misunderstood universe, who leads you withinto its innermost domains: religion, ways of thinking, conceptions of power, culture--an author who upsets notions too often fixed, fallacious, or partisan." In Islam and the West, Bernard Lewis brings together in one volume eleven essays that indeed open doors to the innermost domains of Islam. Lewis ranges far and wide in these essays. He includes long pieces, such as his capsule history of the interaction--in war and peace, in commerce andculture--between Europe and its Islamic neighbors, and shorter ones, such as his deft study of the Arabic word watan and what its linguistic history reveals about the introduction of the idea of patriotism from the West. Lewis offers a revealing look at Edward Gibbon's portrait of Muhammad inDecline and Fall of the Roman Empire (unlike previous writers, Gibbon saw the rise of Islam not as something separate and isolated, nor as a regrettable aberration from the onward march of the church, but simply as a part of human history); he offers a devastating critique of Edward Said'scontroversial book, Orientalism; and he gives an account of the impediments to translating from classic Arabic to other languages (the old dictionaries, for one, are packed with scribal errors, misreadings, false analogies, and etymological deductions that pay little attention to the evolution ofthe language). And he concludes with an astute commentary on the Islamic world today, examining revivalism, fundamentalism, the role of the Shi'a, and the larger question of religious co-existence between Muslims, Christians, and Jews. A matchless guide to the background of Middle East conflicts today, Islam and the West presents the seasoned reflections of an eminent authority on one of the most intriguing and little understood regions in the world.