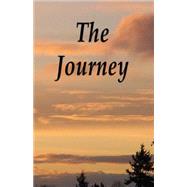 Note: Supplemental materials are not guaranteed with Rental or Used book purchases.
ISBN: 9781589094543 | 1589094549
Cover: Paperback
Copyright: 8/26/2007
My maternal grandmother, Rena Melana Chaney, nicknamed Lona, was born on December 7, 1880 in Monroe, North Carolina. The Journey is set in 1899, and tells the story of her traveling in a wagon train as the bride of Charles Luther Stegall to homestead in Southern Arkansas. This book evolved from my memories of that terribly cold winter in 1943 when my grandfather died. My dad worked away from home, and since my grandmother, Mammaw, was by herself, my mother decided to take us two girls and live with her for a while. I was nine years old as I sat at Mammaw's knee, my flannel night gown pulled down over my bare feet, watching firelight shadows dance in the dark as I listened to her tell about fording rivers and stopping long enough to bury folks along the way. The wagons circled at supper time, but Mammaw didn't feel any too safe as darkness deepened and the howling of wolves came from a nearby canyon rim. My grandmother told a lot on the nights we sat by the fire. I absorbed it all, and relived most of it before I fell asleep. I can still hear her say, "When Papa and me came to Arkansas on that wagon train..."