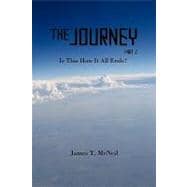 Note: Supplemental materials are not guaranteed with Rental or Used book purchases.
ISBN: 9781450244756 | 1450244750
Cover: Paperback
Copyright: 7/30/2010
Henry ponders the cards he's been dealt at this time in his life as he drives leisurely on the dirt road toward his place. The bright headlights of his GMC extended cab truck form a wide tunnel through the thick woods banishing the darkness surrounding him on this moonless night.Henry's so engrossed with his thoughts he's oblivious to the magical moment created by the bright headlights; closely accompanied by the humming of the engine and the occasional crackling sounds of the fallen twigs and the small branches breaking under the all-weather tires running effortlessly on the dusty road; all, leaving in their wake the predictable darkness engulfing the woods.If only Henry knew what awaits him, surly his thoughts would be a great deal different. Henry's first journey was ~life altering~ and it came just as unexpectedly. And again the question still remains, are you ready, are you willing to journey with him?