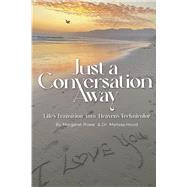 Note: Supplemental materials are not guaranteed with Rental or Used book purchases.
ISBN: 9798350924053 | 8350924055
Cover: Paperback
Copyright: 10/31/2023
Growing up in Nebraska--the "Home of the Good Life"--I loved my hometown of Omaha, but dreaded winter. The cold and blustery weather seemed to last forever leaving me to dream of living in a warm, sunny region. I was intrigued by the idea of living in the desert, surrounded by colorful landscapes, endless skies, and beautiful weather all year round; so, I packed my bags, said goodbye to my family, and headed west to the University of Arizona in Tucson.

As soon as I arrived, I was struck by the temperate climate and magical sunsets. The sun was shining, the air was warm. As I settled into the dormitory, and eventually into the Pi Beta Phi house, I began exploring the area. I took in the majestic views at Gates Pass, relived movies scenes in Old Tucson's authentic western town, hiked in Sabino Canyon, and even went on a hot air balloon ride. I fell in love with the natural beauty of Arizona and the warmth of its people.

With a degree in hand, I decided to stay in Arizona, but moved to the capital city of Phoenix. After a few head positions in advertising, I launched my own marketing firm, MarketShare. It was a challenging but rewarding experience, and I was proud of the work that my team and I accomplished. Meanwhile, God launched my love life. I met Bret Westcott Rowe. He was gorgeous, kind, funny, supportive, and about everything you could possibly wish for in your life partner. We fell in love and started a life together. A few years later, our miracle son, Chase, was born. Looking back, I realize that sometimes the best things in life come when you least expect them. Moving to Arizona ended up being one of the best decisions I ever made; it led me to starting my own business and ultimately find the love of my life, my family.

For many years, I longed to utilize my own creativity in business. Through the inspiration of my husband, I founded Margaret Rowe Couture, a jewelry and accessories brand. My husband also established his own brand, Bret Rowe Modern Art. Together, with our loving family and creative businesses, life felt complete. We moved further west to California, where Bret and I constantly supported each other to become better and more fulfilled individuals. As he said in one of his social marketing posts: "To my wonderful, beautiful wife. She is my rock, my rudder, my grounding force that keeps my feet firmly on the ground." The love we shared was the ship that directed our family and offered us security.

Bret and I had a marriage that was "God Given". He was always showering my heart with praise. My husband described me as his "spiritual, angelic, and serene force that lifted his heart and mind off the ground, allowing him to dream and strive toward those dreams with all he had". He signed the post, "I love you, Margaret Rose Rowe". In my wedding ring, Bret inscribed "You are My Best Friend". In his wedding band, I inscribed "To the Love of My Life". Bret had stated that he knew I was the "one" because "the conversation never ended".

When you are lucky enough to find your soulmate, when one passes, the other has the obligation to carry on their legacy and share the life lessons you learned together.
Dr. Melissa Hood, Bret's cousin, became an instrument for guiding my heart into another lesson of love. We have shared an incredible connection that naturally evolved during one of life's most difficult experiences. This book is written in the same way our relationship transpired. Whenever I called, she would explain God's message to me.

This is where my journey of resilience began in discovering the reality of Heaven. God took my heart into an unknown place where I would see that Heaven truly existed. I learned to live with one foot on earth and one foot in Heaven. Indomitable.