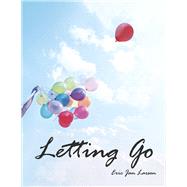 Note: Supplemental materials are not guaranteed with Rental or Used book purchases.
ISBN: 9798350900880 | 8350900881
Cover: Paperback
Copyright: 9/27/2023
Letting Go is my latest collection of autobiographical poems and short stories. Having been writing for over sixty years, and trained as as folklorist and educator, I sometimes think of myself as a collector of my family's stories. I have also always been amazed with what I remember about my life, and what I do not. Perhaps this explains why I feel the need to record these stories, because they mean so much to me, and therefore represent higher ground. For example, as an adolescent, I spent my summers in both Mexico and the Northeast, and some of my favorite stories are a direct result of having spent time in these two beautiful but vastly different worlds. Further, much of Letting Go is also about trying to understand my place in these two distinct places, particularly now as an older man. I hope my observations support the notion that old age has its benefits and is nothing less than the experience of youth.
Walking recently in the narrow streets of St. Augustine, FL, surrounded by the colonial Spanish architecture I grew up with in Mexico City, I happened upon a small museum of Norman Rockwell prints. I chose to buy a print entitled "Doctor and the Doll," which presents an older doctor looking quizzically at a doll held up to him by a young girl. The expression on his face is priceless, and I could not get it out of my head as I continued to stroll through what many feel is the oldest city in our country. I thought the painting was a valiant attempt to portray the special relationship between doctor and patient, something I have spoken with at length with our oldest son as he has made his way through medical school and now onto his residency. Perhaps as a gentle nod towards empathy and human kindness, I bought a large print of the painting and have had it framed as a wedding gift. In an effort to continue our conversation from afar, I asked the framer to add a quotation to the bottom of the frame: "Be playful, like you were as a child. It's a good look, and it never gets old." As Eleanor Roosevelt once wrote, "Beautiful young people are accidents of nature, but beautiful old people are works of art."