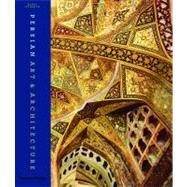 Note: Supplemental materials are not guaranteed with Rental or Used book purchases.
ISBN: 9780500516423 | 0500516421
Cover: Hardcover
Copyright: 11/12/2012
Persian art and architecture have a rich heritage that stretches far beyond theborders of modern-day Iran, from the Abbasid monuments of Baghdad to thesplendid Timurid buildings of Samarqand and Bukhara. When the ancient landof Persia was conquered by the Arabs, its people embraced Islam but strovealso to retain their own language and culture. The merging of influencesresulted in a distinctive artistic style that spread through the Middle East.This book follows a historical path across the Iranian world and examinesthe artistic legacies of great rulers and their dynasties, from the rebirth ofPersian art under the Seljuqs to the magnificent structures built by Timur-iLang in Samarqand and the cultural flowering that occurred under the Safaviddynasty and beyond. Palaces, mosques, madrasas, and mausoleums display amesmerizing decorative complexity, with form and ornament combining tocreate an indivisible whole. Spectacular polychrome tiles, intricate brickwork,curling arabesque motifs, and calligraphic inscriptions attain a transcendentbeauty, designed to reflect both the temporal power of the rulers who commissionedthem and the heavenly glory of creation.