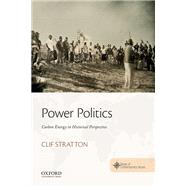 Note: Supplemental materials are not guaranteed with Rental or Used book purchases.
ISBN: 9780190696221 | 0190696222
Cover: Paperback
Copyright: 8/17/2020
Growing directly out of the experiences of a team of Washington State University historians who designed a new foundational course for WSU's common requirements, the Roots of Contemporary Issues series is built on the premise that students will be better at facing current and future challenges, no matter their major or career path, if they are capable of addressing controversial and pressing issues in mature, reasoned ways using evidence, critical thinking, and clear written and oral communication skills.

To help students achieve these goals, each title in the Roots of Contemporary Issues series argues that today's problems are not simply the outcomes of yesterday's decisions: they are shaped by years, decades, and centuries of historical developments. Solving the central problems facing our world requires a deep historical understanding of the ways in which humans have been interconnected with faraway places for centuries.

Power Politics is centered around the premise that in order to generate real solutions to the problem of climate change, we must first understand how our relationship to the carbon-based fuels that drive global warming has unfolded over time.

By tracing the historical relationship between carbon energy and political ideas, institutions, motivations, and actions, Power Politics places readers in a better position to understand the entrenched nature of climate change denialism, capitalists' self-proclaimed ability to correct the problem, and the appeal of politically radical solutions to global warming. The book is organized into five chapters that move forward in time and offer selected case studies that illustrate how the pursuit of carbon energy and politics intersect and shape each other over time. The chapters track five key periods in the political history of carbon energy: the pre-industrial, the industrial revolution, the ages of empire and mass democracy, the Cold War and decolonization, and the late- and post- Cold War.