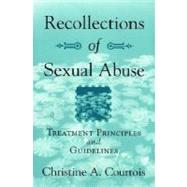 Note: Supplemental materials are not guaranteed with Rental or Used book purchases.
ISBN: 9780393703979 | 0393703975
Cover: Paperback
Copyright: 4/17/2002
This book has a two-fold purpose: (1) to provide the practicing clinician with information about the controversy surrounding delayed/repressed memory of sexual abuse and (2) to provide treatment principles and guidelines for working with these issues. Since the eruption of the recovered memory controversy in 1992, the treatment of adults who report abuse as children (whether their memory has been relatively continuous or has been recovered) has become a high-risk area, as numerous lawsuits have been filed alleging false memory of abuse due to suggestive therapeutic practices. In this climate, clinicians have become fearful, cautious, and confused about how to practice responsibly with this population. Since a large percentage of those seeking psychotherapy have a history of sexual abuse, all clinicians need a clear articulation of the current evolving standard of care for clients reporting memories of abuse. Drawing together material from many sources, this book provides state-of-the-art principles and guidelines for treatment when memories of past abuse are at issue. It covers available empirical and clinical data on human memory processes for normal and traumatic events and on the treatment of posttraumatic conditions in general and child sexual abuse in particular; the critiques and concerns voiced by cognitive psychologists who investigate memory and suggestibility issues; the recommendations made by a number of professional task forces and advisory committees charged with studying the issues involved in the controversy and making recommendations for practice; and the recommendations of expert clinicians and clinical researchers. Especially useful is Courtois's application of the treatment decision model to a range of clinical scenarios, from continuous, corroborated memory of abuse to suspicions of abuse based on symptomatology. Speaking with authority and empathy, Courtois shows clinicians how to practice responsibly and safely while doing memory work. Her guidance is invaluable.