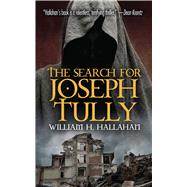 Note: Supplemental materials are not guaranteed with Rental or Used book purchases.
ISBN: 9780486828138 | 0486828131
Cover: Paperback
Copyright: 10/17/2018
"A relentless, terrifying thriller." — Dean Koontz
"The kind of book you can't put down while you're reading — and will never forget after you finish. A super-shocker." — Robert Bloch
The wrecking ball is at work in a historic corner of Brooklyn, and one by one most of the residents have fled the growing piles of rubble. One of the few structures still standing is Brevoort House, older than memory, with a single remaining tenant. Peter Richardson is all alone in a building that emanates evil, and its undefined terror is aimed squarely at him. Is he slowly losing his mind or is something in the house actually warning him of his imminent death?
Across town, a newly arrived London solicitor is looking for someone who may not even exist. Matthew Willow has only one clue to work with: the name of his target's ancestor, Joseph Tully, an eighteenth-century wine merchant who dispatched his four sons to the American colonies to make their fortunes. Willow's quest takes him on a trail through courthouse files, graveyards, property deeds, and other tools in the genealogical detective's trade. His discovery of an old diary leads to Richardson and the haunted house, where their two worlds inexorably converge in a gripping tale of the occult, mysticism, and revenge from beyond the grave.