The Social Construction of Man, the State and War: Identity, Conflict, and Violence in Former Yugoslavia
, by
Wilmer,Franke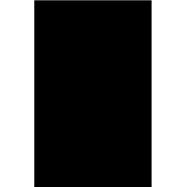 Note: Supplemental materials are not guaranteed with Rental or Used book purchases.
ISBN: 9780415929622 | 0415929628
Cover: Hardcover
Copyright: 6/7/2002
The study of international relations revolves around the question, "why war?"The Social Construction of Man, State, and Warseek to answer this question by examining the practice of warfare and its dehumanizing effects in the context of the former Yugoslavia. However, Franke Wilmer also dares to pose more difficult questions beyond those normally asked. Why war now? And why here? Why so much brutality? Conventional arguments provide little or no answers. Ethnic conflict is the phrase most often invoked, but with little regard to how identity is constructed or deployed. To answer these questions, Wilmer combines effective theoretical analysis with her powerful interviews with the local war-weary population. By adding this psychoanalytic element, Wilmer assembles an explanation that could not be built with normal international relations tools alone. Studies of war with this critical force, combined with this deep sense of humanity, are rare, makingThe Social Construction of Man, State, andWara fundamental addition to our understanding of man's inhumanity to man.